The IDPro Body of Knowledge (BoK) offers information on topics ranging from Identifiers and Usernames to the IAM Reference Architecture. One of the most broadly useful articles, though, is the Terminology in the IDPro Body of Knowledge.
Every article in the BoK is expected to include a terminology section. The purpose of this section is two-fold: first, to normalize (when possible) on common definitions and second, to make sure the context in which a particular definition is used is clear. Article authors are encouraged to review and use existing definitions before offering new ones for terms already described in the BoK.
While the terms listed are not a complete set of definitions for the entire field of IAM (there are 'only' just over 200 terms included as of July 2022), it is a start. The context an individual reader brings to the table will influence how accurate the terminology is for their environment.
In an ideal world, the industry would normalize on concrete, common definitions for terms like "authentication" and "authorization." With every new article, though, we're getting closer to that future as authors learn from others who have published in the BoK.
This industry will not normalize on terms until we understand and adapt to the different ways the terms are used, and come to consensus on how to be consistent.
You can be a part of improving the industry! Lend your time and talents toward this goal. If you have any thoughts or feedback regarding any of the terms listed in the Terminology document, please add an issue in GitHub against one of the articles where the term is used.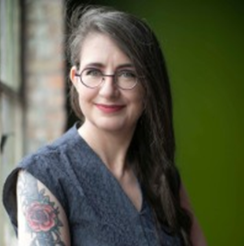 Heather Flanagan
Principal Editor
IDPro
Heather Flanagan, IDPro Principal Editor and Principal at Spherical Cow Consulting, comes from a position that the Internet is led by people, powered by words, and inspired by technology. She has been involved in leadership roles with some of the most technical, volunteer-driven organizations on the Internet, including the IETF, IAB, and IRTF as RFC Series Editor, ICANN as a Technical Writer, and REFEDS as Coordinator, just to name a few. If there is work going on to develop new Internet standards, or discussions around the future of digital identity, she is interested in engaging in that work.