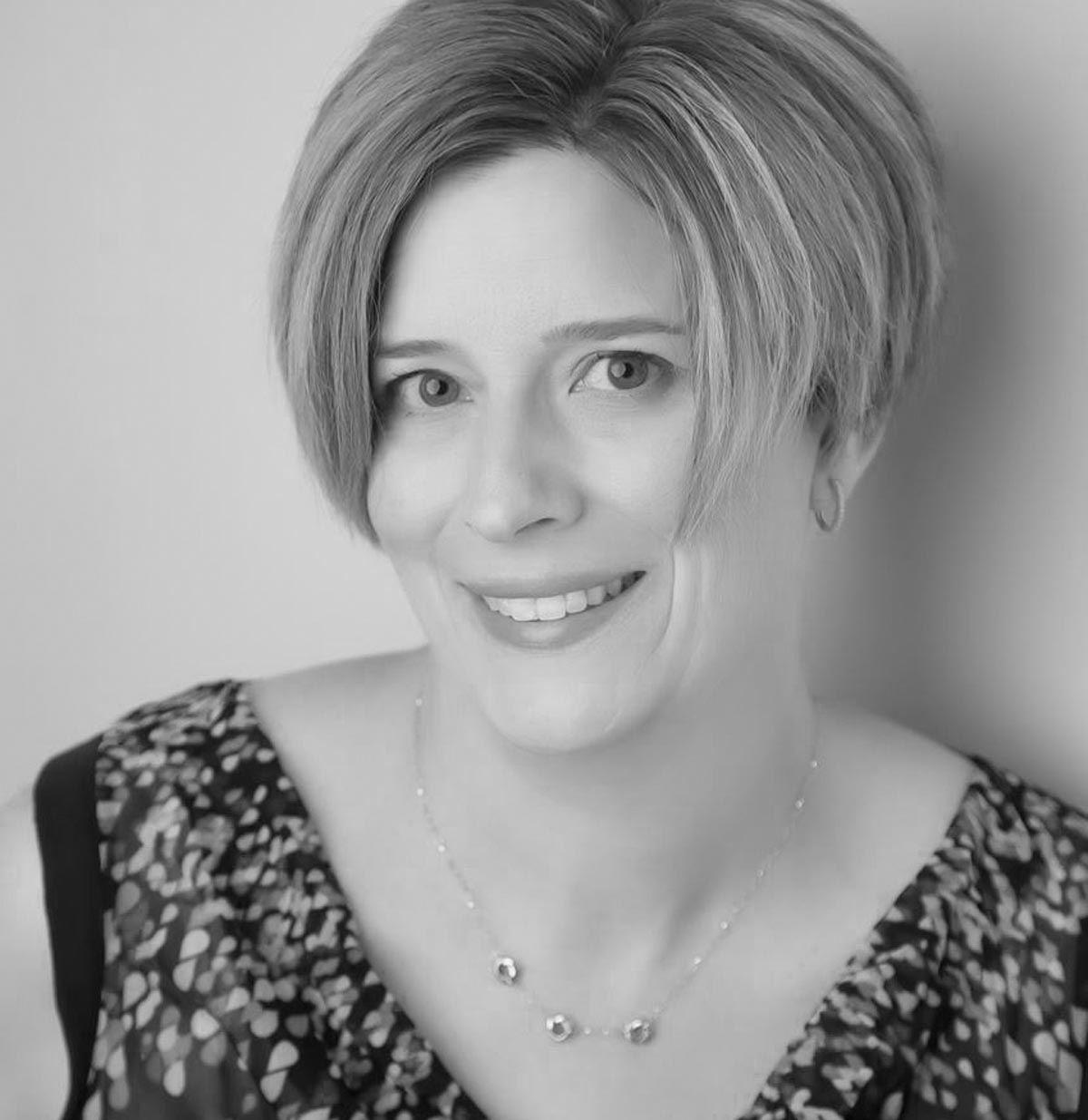 Janelle Allen
Board Member
Janelle Allen is currently a senior product manager at ForgeRock delivering the next generation of identity and access products in the cloud. Prior to ForgeRock, she consulted for over 15 years designing, implementing and deploying complex Identity and Access solutions for a number of industries including financial services, transportation, health care and government. In her early career, she built a platform delivering highly personalized web experiences and delivering highly personalized health and beauty products to consumers. Janelle is a member of Kantara and a founding member of IDPro, the association of Identity Professionals and was recently selected to be a member of the IDPro board. Janelle lives in Calgary, AB Canada and enjoys camping, swimming and biking with her young family in Canada's Rocky Mountains.
With a career that began in the performing arts, Miki Brotzler later transitioned to the technology industry, starting as a web programmer and eventually as an identity services product specialist. Since 2009 she has worked at Australia Post as lead Business Analyst on the development of an Identity Verification platform deployed to the retail post office network across Australia.  Outside of IT, Miki is involved in opera (of the theatrical sort), is President of the Richard Wagner Society of Victoria, an accomplished yoga instructor, and marriage celebrant. She is honored to be the first IDPro Board Member hailing from the Southern Hemisphere.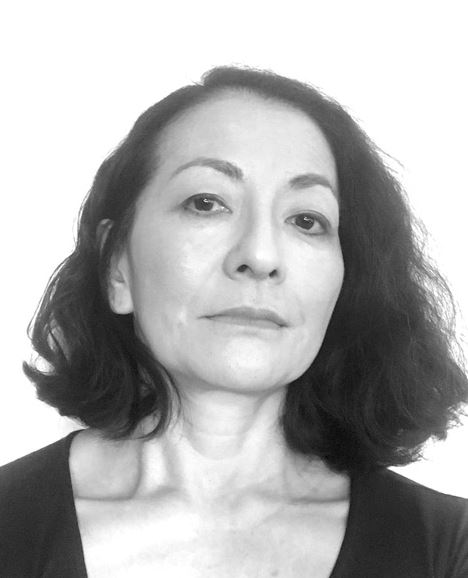 Sarah Cecchetti
Board Member
Sarah Cecchetti is a Principal Product Manager at AWS Identity. She co-founded IDPro, where she serves on the Board of Directors as the Certification Committee Chair. She is a contributor to NIST 800-63-C Digital Identity Guidelines and O'Reilly's "97 Things Every Cloud Engineer Should Know." She was named one of the top 100 leaders in identity. She has spoken on information security at the RSA Conference, and keynoted Identiverse. She has been quoted as an industry expert in The LA Times, Forbes, and Wired. Sarah holds a Bachelor of Science in Physics and a Master of Science in Information Management from the University of Washington where she was a NASA Space Grant Scholar. She is also a Certified Information Security System Professional (CISSP).
George Dobbs manages architects at a major insurance company. He is also the chairman of the IDPro Body of Knowledge Committee. One of his interests is modernizing the use of Identity and Access Management techniques used by the firm. He is particularly interested in the area of customer-facing applications including approaches to fraud prevention in call center and digital contexts. Related to this, he is interested in the evolution of distributed session management – notably distributed session termination. He is a founding member of IDPro and represented his firm in the Identity Ecosystem Steering Group (IDESG). Prior to his current position, he lead the development of customer facing identity for web sites at three other insurers. He has led a local identity and access management user group since 2004. Prior to that he was the chairman of the Network Applications Consortium.
George Dobbs
Board Member
Ian Glazer
Vice-President
Ian Glazer is the Senior Vice President for Identity Product Management, at Salesforce. His responsibilities include leading the product management team, product strategy and identity standards work. Prior to that, he was a research vice president and agenda manager on the Identity and Privacy Strategies team at Gartner where he oversaw the team's research. He is the founder and president of IDPro, the professional organization for digital identity management. He was also a founding member of the Management Council and Board of Directors for the US Identity Ecosystem Steering Group (IDESG). During his decade plus time in the identity industry he has co-authored a patent on federated user provisioning, co-authored the Service Provisioning Markup Language (SPML) Version 2 specification, contributed to the System for Cross Domain Identity Management (SCIM) Version 2 specification, and is a noted blogger, speaker, and photographer of his socks.
Andrew Hindle is an independent consultant specialising in digital identity, cyber security and privacy. Since 2015, he has been Content Chair for Identiverse® (previously Cloud Identity Summit), the leading digital identity and security industry conference. He participates as a voting member of the User Managed Access Working Group at Kantara, and is an active member of the Open Identity Foundation (OIDF). He is a founding member of IDPro. Andrew has over 20 years experience in the software industry in a range of technical sales, pre-sales, product marketing and business development roles. He maintains CIPP/E, CIPM and CIPT privacy certifications with the IAPP, and holds a BA in Oriental Studies (Japanese) from Oxford University. Outside of the world of identity, Andrew is Chair of Trustees for his local scouting group, rides regularly with a local road cycling group, and plays keyboard, guitar and bassoon (not at the same time) with more enthusiasm than skill, and for an audience of one. Andrew is based in the UK.
Andrew Hindle
Board Chair
Steve Hutchinson
Board Member
Steve "Hutch" Hutchinson is the Principal Identity Architect for GE Digital. After cutting his teeth in C/C++ software development and network engineering, Hutch spent a decade as an enterprise architect in the healthcare sector focused on security and network technologies. In his current role at GE, he is responsible for strategy of one of the largest corporate identity infrastructures in the world and oversees its evolution to provide the next generation of identity services required for GE's "Industrial Internet." Hutch is a founding member of IDPro and is honored to sit on the inaugural Board focused on community development which has always been one of his passions. If you're ever in Richmond, VA on a Wednesday night, drop him a note for an invite to his biweekly backyard get-together.
Jon Lehtinen owns Okta's workforce and customer identity as their Director of Okta on Okta. He has 16 years of experience in the strategy and execution of IAM transformations at global-scale enterprises like General Electric, Thomson Reuters, and Apollo Education Group. Jon is dedicated to the growth and maturity of IAM as a profession, and beyond IDPro, he's also a member of the Kantara Initiative, ISC2, OpenID Foundation, and Women in Identity. He is also a published author, having written the practitioner-centric "Implementing Identity Management on AWS." Outside of his professional life, he and his wife are volunteer service dog raisers for Canine Companions.
Lance Peterman
Board President
Lance Peterman is the Director of Identity & Access Management at Equitable. While he has spent over two decades working in various sectors of IT, Lance's current focus has been in specialized areas of information security, including identity and access management, risk management, cloud & application security, and mobility. In addition to being the treasurer and member of the board of directors at IDPro, Lance is also an adjunct professor at the University of North Carolina – Charlotte, teaching software architecture and design. His active credentials include CISSP and PMP. When not focused on information security or teaching, Lance spends most of his time on his small farm in Charlotte, raising chickens, caring for 3 dogs whose loyalty largely resides with his wife, and is also a natural horsemanship enthusiast.
Heather Vescent is a digital identity industry thought leader and futurist with more than a decade of experience delivering strategic intelligence consulting to governments, corporations and entrepreneurs. Vescent's research has been covered in the New York Times, CNN, American Banker, CNBC, Fox and the Atlantic. She is co-author of the The Secrets of Spies, The Cyber Attack Survival Manual and The Comprehensive Guide to Self Sovereign Identity.
Heather Vescent
Executive Director & President
Critical Committee Members
Heather Flanagan
Critical Committee Member
Heather Flanagan, IDPro Principal Editor and Principal at Spherical Cow Consulting, comes from a position that the Internet is led by people, powered by words, and inspired by technology. She has been involved in leadership roles with some of the most technical, volunteer-driven organizations on the Internet, including  the IETF, IAB, and IRTF as RFC Series Editor, ICANN as a Technical Writer, and REFEDS as Coordinator, just to name a few. If there is work going on to develop new Internet standards, or discussions around the future of digital identity, she is interested in engaging in that work.
As President of VTM Group's Management & Logistics division – comprised of Initiative & Alliances, Membership & Licensing, Event Management, Web Services, Outsource Staffing Services and Financial Administration – Morgan Fricke works with key stakeholders to drive business goals of the organization through strategic marketing efforts, business development, communications plans, and best practice process improvement while evaluating new markets and consulting with emerging industry initiatives. Since joining VTM Group in 2005, she has been instrumental in the growth and success of IDPro by providing consulting services to the Board of Directors. Morgan is currently the Director of Operations for Ethernet Alliance and has also served as Executive Director for HANA, SA Forum, and CP-TA. A graduate of Portland State University, she is also a member of the Oregon Society of Association Management and the American Society of Association Executives.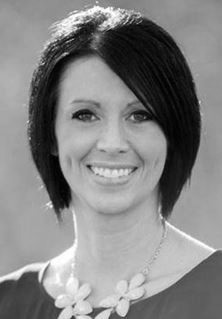 Morgan Fricke
Critical Committee Member
Greg Smith
Critical Committee Member
Greg Smith is the Director of Identity & Access Management Engineering at Johnson & Johnson Technology, with global responsibility for delivering authentication, authorization, and access governance solutions for the J&J workforce. With well over 25 years of experience in Identity Management, he leads a talented team of engineers who create J&J's single sign-on, risk based authentication, multi-factor authentication, recertification, directory synchronization and virtualization, provisioning automation, and PKI services. He holds BSEG and MSBA degrees from Bucknell University, where he also began his professional career before moving into the Pharmaceutical industry in 1996.