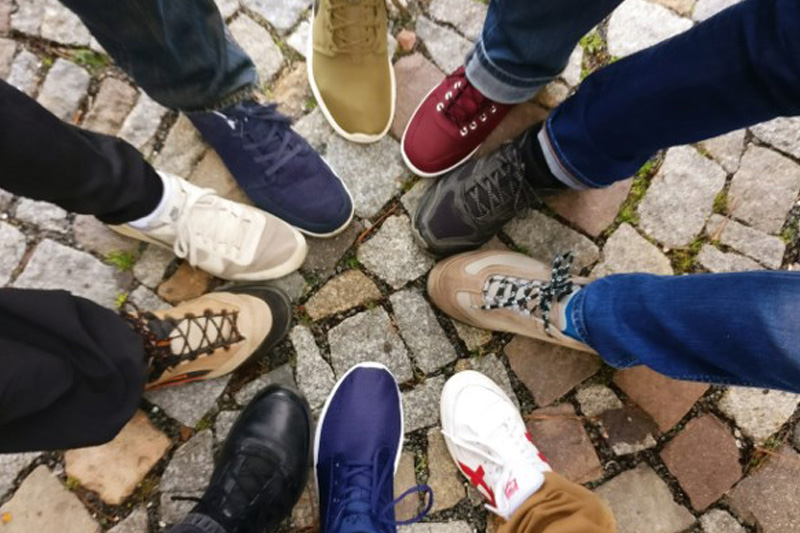 The diversity issue in science, technology, engineering and mathematics, collectively known as STEM, is well documented.
In a report from Inclusive Boards[1] in the UK, women make up only 12.6% of board members in the sector – compared to the 30% female representation now achieved by FTSE 100 businesses.
In a study around gender diversity the UNESCO Institute for Statistics[2] examined the gap in science and found that worldwide, only 28% of science professionals are women. In Sub-Saharan Africa, only 30% of women are exploring in STEM and in the US in Silicon Valley 76% of technical jobs are held by men[3]
But gender diversity only represents part of the problem. In the UK just 8.5% of senior leaders in technology are from a minority background[4], and a report from the Ascend Group found that the racial gap in tech leadership positions between white men and minority men was larger than the gender gap between white men and white women.[5] White women were 31 percent more likely than Hispanic men to be executives, and 88 percent and 97 percent more likely than Asian and Black men respectively. Meanwhile, for minority women, the "race-to-gender factor" has only worsened since 2007. Reads the report: "In general, although minority women faced both racial and gender gaps … race, not gender, was increasingly the more important factor in limiting minority women in the pipeline."
Bias
We all consistently apply our biases throughout daily life—in our hiring decisions, reviews, and in casual interactions. Even well-intentioned people can harbour unconscious biases that perpetuate stereotypes.
If everyone on your team looks the same and is from a similar background, you may reach consensus quicker about what to develop, build, or even the strategy for the company, but are those decisions the right ones?
What Are The Consequences?
We are now starting to see analysis of bias within technology systems, and some of those systems sit within and adjacent to the identity industry.
A study by MIT researcher Joy Buolamwini [6] found that some facial-analysis systems produced an error rate of 0.8 percent for light-skinned men; this error rate increased when a white female face was shown and ballooned to 34.7 percent for dark-skinned women.
( Joy Buolamwini, a researcher in the MIT Media Lab's Civic Media group)

According to the paper, researchers at a major U.S. technology company claimed an accuracy rate of more than 97 percent for a face-recognition system they'd designed. But the data set used to assess its performance was more than 77 percent male and more than 83 percent white.
This kind of bias is going to make systems less inclusive, and ultimately less effective.
How Does Diversity Help?
A study by the Boston Consulting Group (BCG)[7] found that diversity increases the bottom line for companies. In both developing and developed economies, companies with above-average diversity on their leadership teams report a greater payoff from innovation and higher EBIT margins. The study found that "increasing the diversity of leadership teams leads to more and better innovation and improved financial performance." Companies that have more diverse management teams have 19% higher revenue due to innovation.
Additionally, research by Mckinsey[8] Delivering through diversity, reaffirms the global relevance of the link between diversity—defined as a greater proportion of women and a more mixed ethnic and cultural composition in the leadership of large companies—and company financial performance, measuring not only profitability (in terms of earnings before interest and taxes, or EBIT) but also longer-term value creation (or economic profit), exploring diversity at different levels of the organization, considering a broader understanding of diversity (beyond gender and ethnicity), and providing insight into best practices.
These findings are huge for tech companies, start-ups, and industry where innovation is the key to growth. It shows that diversity is not just a metric to be strived for, it is actually an integral part of a successful revenue generating business.
There is also evidence that more diverse teams, make slower but better decisions. Jerry Kang, Vice Chancellor for Equity, Diversity, and Inclusion and Distinguished Professor of Law at the UCLA School of Law has stated: "Diversity will increase the universe of possibilities, solutions, and ideas considered. But it often creates a sort of friction, so it slows things down. It's not always that it creates a different answer. But the way the answer is created, and the number of solutions are expanded—that's what's improved."[9]
What Does This Mean For The Identity Industry?
When we think about this in the context of identity solutions, the need for diversity is arguably even more concentrated. Humanity is diverse, therefore identity solutions (which are being designed for humans) need to be able to embrace that level of diversity to work optimally.
As an industry, if we are developing standards, technologies and solutions for identity, we should be thinking about how we include those we are building them for on our teams, in our design, in our testing, and in our deployment. Digital identity solutions built for everyone should be built by everyone.
What Can the Industry Do

After 2 years of informal gatherings and discussions that helped scope the problems and the potential solutions, Women in Identity was formally established as a not-for-profit, grassroots organisation in June this year, with a mission to help inspire, elevate and support a more diverse workforce in the digital identity industry. The organisation is open to everyone and has long term ambitions not only to support individuals in their career development, but also to help employers and the industry as a whole develop better practices. These efforts, aided by other like-minded organisations and individuals, will in turn lead to products and solutions that are properly fit for all. Because diversity for our industry isn't a desire…….it's a necessity.

You can find additional information at www.womeninidentity.org

About the Author
Emma Lindley is an advisor on digital identity and co-founder of Women in Identity a not for profit organisation focused on developing talent and diversity in the identity industry.
Over a career of 16 years in identity Emma has held various roles, most recently as Head of Identity and Risk at Visa, previous board level roles at Confyrm, Innovate Identity and The Open Identity Exchange, and was instrumental in the commercial development of GB Group's position in the identity market back in 2003.
She has been recognised in the KNOW Identity Top 100 leaders in Identity in 2017, 2018 and 2019, the Innovate Finance Powerlist for Women 2016 and 2017, and was voted CEO of the year at the KNOW Identity Awards. She has an MBA from Manchester Business School and completed her thesis in Competitive Strategy in the Identity Market.
---
[1] https://www.inclusiveboards.co.uk/tech-report-launch/
[2] http://uis.unesco.org/en/topic/women-science
[3] https://www.forbes.com/sites/annajohansson/2017/12/19/why-millennials-are-demanding-even-more-diversity-in-tech/#2c196882386b
[4] https://www.inclusiveboards.co.uk/tech-report-launch/
[5] https://www.citylab.com/equity/2017/10/when-it-comes-to-tech-racial-disparities-are-far-worse-than-gender-disparities/542013/
[6] http://news.mit.edu/2018/study-finds-gender-skin-type-bias-artificial-intelligence-systems-0212
[7] https://www.bcg.com/en-us/publications/2018/how-diverse-leadership-teams-boost-innovation.aspx[8] https://www.mckinsey.com/business-functions/organization/our-insights/delivering-through-diversity
[9] https://www.ericsson.com/en/blog/2019/3/how-can-we-stop-technology-from-inheriting-our-bias