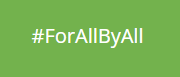 by Ian Glazer
Women In Identity (WiD) is a volunteer-run, international not-for-profit organization that promotes diversity and inclusion across the identity industry, aiming to "promote universal access which enables civic, social and economic empowerment around the world."
As part of its ongoing work supporting the industry, WiD recently developed an Identity Inclusion Code of Conduct. The first research phase focused on a financial services use case stemming from interviews with individuals impacted by identity exclusion in the UK and Ghana as well as experts in the field. The goal was to better understand how these issues might be addressed by seeking responses to key questions:
1. Who are the key demographics excluded in digital identification to access financial services and products? How might they differ in mature and emerging markets? (Markets selected for this work were UK and Ghana)
2. What form does this exclusion usually take? What do users recommend in terms of inclusion?
3. What measures are product designers and policymakers taking to ensure inclusion? How can these be strengthened? How do those buying ID systems see how inclusion has been built in?
4. What might an Identity Code of Conduct for inclusion and diversity in identification for financial services look like?
Output from their work to date includes video interviews, the "The Human Impact of Identity Exclusion" report, and a project outline. Much like our annual Skills, Programs & Diversity survey, WiD's research is essential to ensuring that the digital identity and IAM communities are considering and incorporating perspectives and skills that might otherwise be overlooked.
"The lack of diversity and inclusion in identity systems and how that affects access to even basic financial services is a widely discussed problem, but the actual human impact is often far less well understood. This groundbreaking work highlights the stories and struggles of those who have faced exclusion firsthand." — Louise Maynard-Atem, Research Lead Women in Identity
We are excited to see what will come of their ongoing research and will be anxiously awaiting updates. For more information and regular updates, visit the Women In Identity website and follow them on Twitter.
Ian Glazer
IDPro Co-Founder & Board Member